Digital Marketing Course for Educators
Covers A to Z of Digital Marketing for Educators
Covers A to Z of Digital Marketing for Educators
India's 1st focused course for Educators
100+ Courses on Digital Marketing are available in the market, but none is catering to the requirement of professionals working in the Educational sector.
upEducators introduces India's 1st focused & Live Interactive Digital Marketing course for the Educators, Coaching Owners, Administrators, Principals, Private Tutors.
Using Digital Marketing tools and strategies, organizations and educators have been able to reach their students at a faster pace. The objective of this Digital Marketing Course specially designed for Educators is to empower them with a practical approach of using Digital Marketing for the promotion and expansion of their business.
What makes this course special for you:
Hands on and practical training on the Digital Marketing Tools
Cover relevant tools & strategies which are successfully used in Education Sector
12+ Case Studies and examples from Education sector
AI Tools: Learn 15+ AI tools to accelerate your business
Trainer with 10+ Years of Experience in Education and Digital Marketing
Peer Interaction: 25 Participants/batch for effective discussion and learning.
Book a Webinar for your Teaching staff or Colleagues
Certification Details and Syllabus
upEducators is offering a Live – interactive course to all the professionals or Educators working in the Education sector. The primary objective of this course is to provide hands-on training to the Educators on Various Digital Tools and Platforms like Website Creation, Social Media Marketing, Designing impactful videos to enable them to reach their target audience at an affordable price.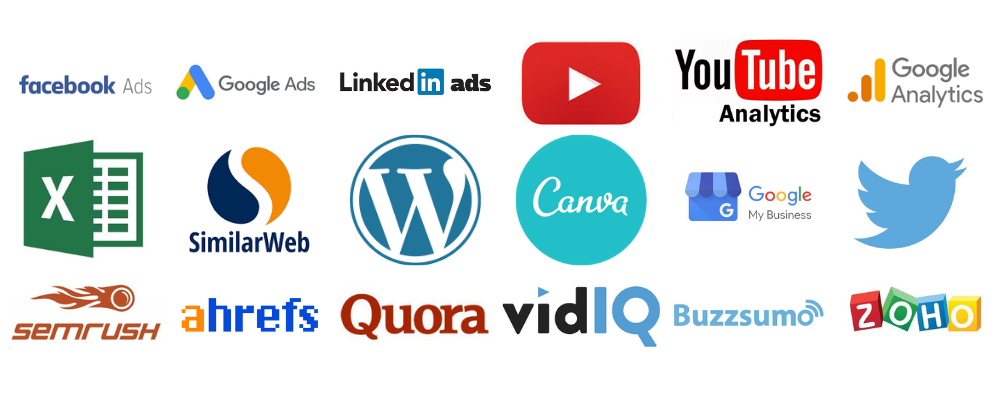 Program Outline (Core modules)
Introduction: Understand basic concepts of Digital Marketing & how Marketing is different in Education Business.
Website Building: Build a free website as well as a professional website for Education Business
Ranking of the Website / SEO: Learn smart SEO techniques which can bring your website on top of Google Search.
Design Images & Videos: Learn design science & other practices to design impactful image & videos
Facebook & Instagram (Free): Learn how to grow business using Facebook post, Reels, Stories, Feed
Facebook & Instagram Ads: Learn how to generate quality leads at minimum cost using different campaigns on Facebook & Instagram.
Local SEO: Learn how to get visibility of your institute in your local area to generate quality leads at no cost.
Copyright: 7 most effective Copyright Framework using AI
CRM: How to manage your leads on Customer Relations Management software without paying any fee.
Market Research and Competitor Analysis:  Learn to do competitors' analysis for planning of your goals using online Tools
Google Analytics: Learn Analytics to understand all the data related to your website like number of visitors, their city, most popular keywords etc.
Analysis of Data using Excel: Learn how to use easy techniques of data analysis using excel to reduce the cost of campaign.
Data Base and Email Marketing: Learn how to use email marketing for Lead Nurturing & how to use data base effectively
Artificial Intelligence Apps: Learn how to use AI app to generate quality content and video for free
Advance Topic for Masterclass: Session on YouTube , LinkedIn , WhatsApp Marketing, Advance Facebook, WordPress are available in Master Classroom
AI Tools: Learn how to use 15+ AI tools to help you do smart work
Program Outline (Masterclass)
CRM and Automation
Build Chatbot to
increase admissions and
engagement
Advance SEO
Google Search Ads
Advance Landing Page
Email Marketing
How to use Webinar /
Masterclass for Lead
Generation
YouTube Marketing
Facebook Advance
Google Display Ads
and Youtube
WhatsApp Marketing
LinkedIn Marketing
Develop a Website on
WordPress – Beginners
Case Studies Covered in the training program
Social Media Strategy of an EdTEch company
YouTube channel of an Educational Institute
Brand Awareness through a Social Media by a School
Lead Generation by Tuition Classes 
Google Adwords marketing by an Institute offering professional courses
Quora page of a Cooking class Institute
SEO strategy adopted by a leading IT training institute
Google Business Page of a Professional Training Institute
Authentic Reviews & Ratings of a School
Linkedin Page Engagement of a Professional Training Institute
Free Digital Marketing tools worth Rs.25,000
In this course, you will learn how to use various Paid Digital Marketing Tools at no cost in a legitimate way.
Learn how to create a website free of charge worth Rs.8,000
Learn how to use free images worth Rs.2,000
Learn how to use free design tools worth Rs.2,000
Learn how to send free 6000 emails every month worth Rs.1500
Learn how to use competitor analysis tools worth Rs.10,000
Learn how to use a CRM for 3 users worth Rs.15,000
After the completion of the course you will be able to
Create a Website plan & blog
Create a Youtube channel & increase your subscriber base
Create Social Media campaign
Understand useful marketing metrics for Education Industry
Prepare a digital strategy for your education institute
Prepare a lead generation plan
Free tools to build your digital marketing plan
Get a Certificate of Completion from upEducators
After the completion of the training program and completion of assignments you will get a Certificate of Completion from upEducators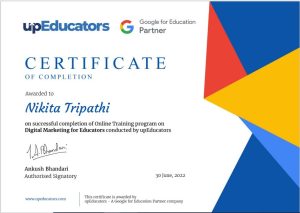 Prepare you for Globally renowned Digital Marketing Certifications:
You can appear for the following AdWords Certification after the completion of the training program

Fundamental exam
Search Exam
Display Exam
You can appear for the followings Analytics Certifications after the completion of the training program

Google Analytics for beginners
You can appear for the exams under "Facebook advertising core competencies"
Instructor Led 5 Weeks Training
Online Reading Material
Regular Doubt solving sessions
10+ Assignments and feedback
12+ Masterclasses
Prepare you for 4 certifications from Google and Facebook
Training Program Fee:
Rs.9,900 for Core modules
Rs.3,000 for Masterclass included for limited time period
Batch Date:
Starting from 4th October 2023
Recorded Video lectures on all the topics
Step by step instruction guide
Forum for doubt solving
10+ Assignments and feedback
8 Masterclasses
Prepare you for 4 certifications from Google and Facebook
Training Program Fee:
Rs.5,900 for Core modules
Masterclass: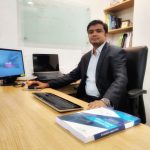 2000+ Trained | 1000+ Schools and Colleges | Google Certified Trainer
He is one of the leading trainers in India to teach Educators on Technology and Digital Marketing. He is also a Google Certified Trainer & Microsoft Certified Data Scientist. In the previous role, he was heading – an NSDC partner company. Under his leadership, the company has trained more than 15,000 students & professionals on Data Science, Finance, Accounts and Digital Marketing at 15 different locations across India.
Ankush has trained 2000+ teachers on Digital Marketing, Digital Pedagogy and Google For education Tools. He has conducted training programs for various schools, institutes and organizations including MHRD ( SPIU Bhopal), Symbiosis Group, MIT Group MP, Yashwant college Nanded, GSITS Indore etc.
Ankush has over 10+ Years of experience in Digital Marketing. He has done Google Certifications in Adwords, Analytics and Microsoft Certified Data Science. He is an expert in Digital Strategies, SEO, Website Design, Social Media Campaigns etc.
Check his profile on Google for Education page: Click here
How a focused program in Digital Marketing is better than Generic courses in Digital Marketing?
In normal Digital Marketing courses , participants come from across the industry, course material and case study discussed in the class are again from across the industry and trainers will be from the ecommerce industry. Whereas in this course all the participants are going to be from the education industry, entire course material and case studies prepared for the education industry in mind while trainers also have substantial experience of the education industry. These three things: Participants / Course Material / Trainer will ensure that all the things learned and discussed in the program will be relevant to all the professionals from the Education Industry.
What is the eligibility to purse this program?
Students need to have knowledge of basic browsing skills, MS word & must have used digital marketing mediums such as Facebook, Email, YouTube as customers.
Will this program be Theoretical or hands-on ?
The entire focus of the training program is to make you comfortable is using all the important tools of Digital Marketing. After the completion of each session, you will get getting an assignment on digital marketing for example: Create a Social Media Campaign for a tuition classes". You have to create the social media campaign and submit it to us for a detailed evaluation. Feedback from experts on your assignment helps you to improve your knowledge of using Digital tools further.
What do you mean by "Solution Oriented' Program?
Since all the participants are from the Education Industry and even the trainer, this will help to discuss the problem or issues of each participant related to their business. For example if you are running tuition classes and facing problems in lead generation, then in the training program Trainer as well as other participants will offer you the solutions that you can implement.
upEducators, an initiative of Tech For Educators, is an Institute started to empower Teachers with Technology to create digital classrooms , to promote their training institute and to reduce the digital divide between Teachers and Students.
Trained 10,000+ Educators from 3000+ Schools and Colleges
Video reviews of 150+ Educators
Join Community of 2,25,000+ Educators on Social Media
Educators feedback on our Training Course
We have special counsellors available for you