Teaching Mathematics could be a big challenge for educators as certain students are not endowed with mathematical, reasoning and critical thinking skills. In addition to this, a lot of students find Mathematics monotonous and irrelevant to real-world problems. Digital tools and applications can help teachers to make students discover the relevance of Mathematics in the real world and aid in teaching the topics and lessons in a manner that intrigues the students.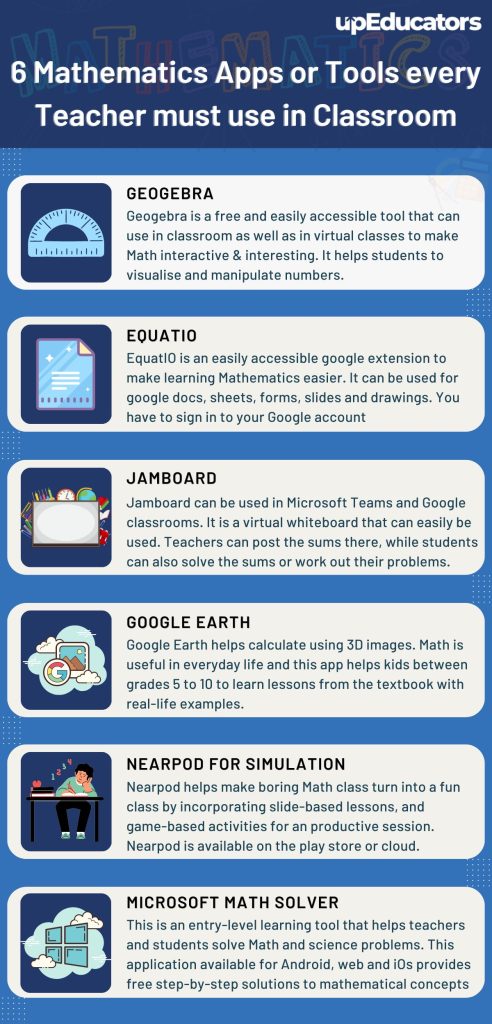 If you are one of those Mathematics teachers who are always on the hunt for finding the best tools and methods to help students with their math work then we have got you covered. We understand your struggle and have come up with a list of apps that you can use to make your math sessions interesting, innovative and fun for your kids. To find out the relevant apps, upEducators – A Google for Educators Partner Company- has collected feedback from hundreds of Mathematics teachers and has done research on many Digital Tools like the total number of downloads, and ranking of the App on the Play Store, traffic on their website and other factors. Based on the research here are the 6 best apps that can be used for teaching Maths.
Geogebra is a free and easily accessible tool that Math teachers can use in their classroom as well as in virtual classes to make Math interactive and interesting. It is a dynamic software that integrates Algebra, Geometry, Graphs, Statistics, Calculus, and spreadsheets in an easy-to-use pack. It helps students to visualise and manipulate numbers. Geogebra is absolutely free of charge and available on any device. 
Useful Geogebra Features for Teachers: 
Geogebra has become the leader in providing Mathematics software supporting Science, Technology, Engineering and Mathematics (STEM) education across the world.
GeoGebra includes a symbolic calculator. It allows you to solve equations and do derivatives and integrals.
Interactive geometry environment(2D and 3D)

– Geogebra can replace a graphic calculator for drawing the curves of functions.

Built-in Spreadsheet

– Helps to copy data from any external spreadsheets and create charts such as histograms and use them for statistical analysis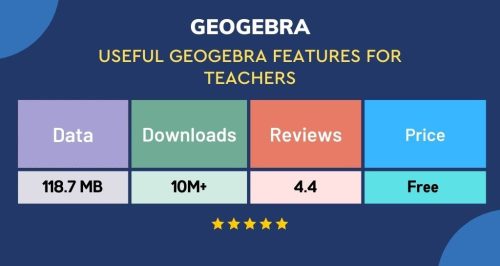 EquatIO is an easily accessible google extension to make learning Mathematics easier, especially with difficult stuff like equations, formulas etc. It is an editor and can be used for google docs, sheets, forms, slides and drawings. Teachers sometimes find it a bit difficult to use equations or formulas while creating tests or quizzes, hence this is your go-to! You just have to sign in to your Google account and look for this extension.
Useful EquatIO Features for Teachers:
Helps teachers and students in creating Maths and Science equations by simply typing the problems into the editor. Use predictive texts to insert mathematical problems and expressions like fractions, formulae, symbols and even exponents.
Graph Editor –

 

Graphs are an important part of various mathematical concepts and topics like geometry and statistics. Teachers can use EquatiO to create and insert multiple graphs, tables, charts and other such components digitally.
Voice Recognition – Teachers and students can use EquatiO to create mathematical problems using the speech input feature. This feature comes in handy for comfortable teaching and also aids visually-impaired students to learn mathematics with ease.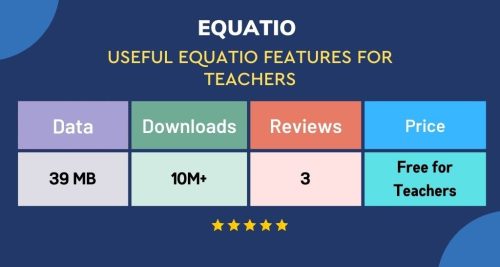 Teaching and learning math become a tad easier using this app. It is a virtual whiteboard that can easily be used as it has access to pen tools. Teachers can post the sums on there, while students can also solve the sums or work out their problems. Jamboard can be used in Microsoft Teams and Google classrooms. The users can collaborate with fellow Jamboard users as well.
Useful Jamboard Features for Teachers
: 
Educators will get access to a wide community of learners who are already connected with Unacademy. Teach with flexibility and get the complete authority to create and share your lesson plans on the Unacademy learning platform.
Share Quizzes – Some teachers love quizzing but there are only limited digital tools that can make online quizzing a seamless experience. Google Jamboard is a tool that can be used by teachers to make students collaborate on quizzes and assignments. 
Add Charts, Graphs and Images for better learning – Teachers can use the Jamboard application to insert images, graphs and diagrams into a document or a video lecture. These visual aids can help in enhancing the learning experience in a Mathematic class.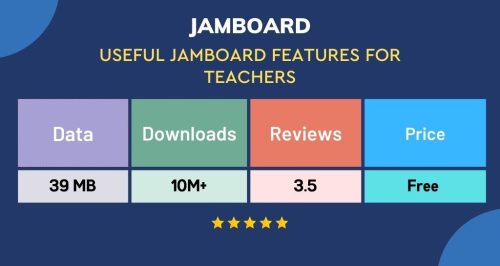 Not many students like Math, so we get why Math teachers find it difficult to convince kids to learn Mathematics. Math is useful in everyday life and this app helps kids between grades 5 to 10 to learn lessons from the textbook with real-life examples. For instance, formulas for calculating distance or measurements of stuff that we learn in Geometry. Google Earth helps calculate using 3D images.
Useful Google Earth Features for Teachers :
Learning About Shapes – Have you ever noticed the shapes displayed over various locations when you try to find an address on Google Earth? This feature can be used to make young students familiar with different shapes. Click on different shapes and let the students learn along.
Find Real-World Problems – What's the best way to teach Mathematics lessons than using real-world problems? Using real-world problems can make the subject and topics more relatable to students who are usually disinterested in learning Mathematics. Teachers can integrate Geometrical concepts like distance and measurements and ask students to learn these concepts based on real-life problems.
Webquest – Google Earth has an in-built Webquest feature that allows students to plan a virtual road trip and helps them in learning various concepts by asking them to calculate costs, speed and time for the trip.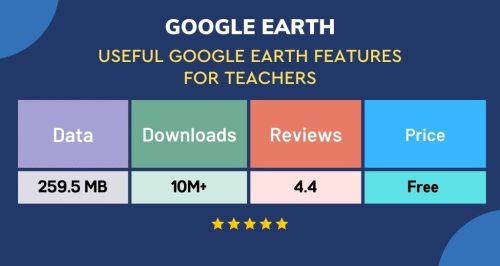 Nearpod helps make boring Math class turn into a fun class by incorporating slide-based lessons, and game-based activities for an engaging and productive session. It is a presentation tool that provides data through activities to help teachers view the student's responses. Nearpod is available on the play store or cloud and can be used on any device.
Useful Nearpods Features for Teachers: 
Research-based instructional models – The lesson plans and sequences using Nearpods are designed with proper research-based models. The models like GRR and 5E are used in developing the instructional models in the Nearpods applications.
Real-world problem solving – Virtual Reality tools and other such tech is used in Nearpods to enable learning with real-world problems. Mathematics can only be made fun and interesting by making students relate it to real-world problems.
Learning through gamification – Teachers can use the Nearpod application and extension to gamify the learning experience. Students these days are into gaming and if this important part of their everyday lives can be integrated into the classroom lessons then it will help in enhancing the overall learning experience.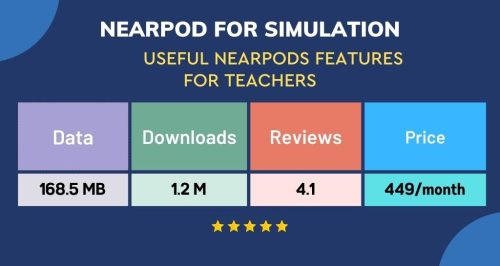 This is an entry-level learning tool that helps teachers and students solve Math and science problems. Initially developed for windows, it is now available on the web and also mobile devices and is free of cost. This application available for Android, web and iOs provides free step-by-step solutions to mathematical concepts like Pre- Algebra, Algebra, Calculus, and Trigonometry. Here are some of the topics covered by this application that can help teachers to make learning Mathematics easy and interesting.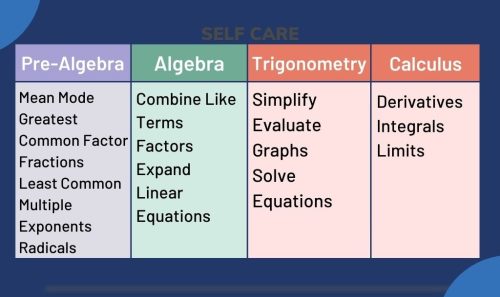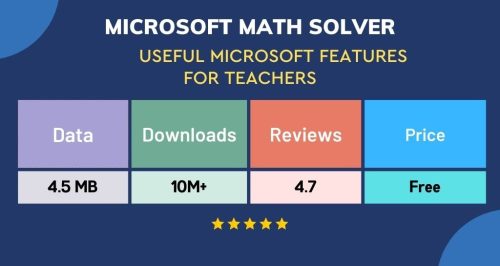 Integrating tech and applications into teaching mathematics could be a game-changer for a lot of teachers. These applications, add-ons and tools can help teachers to make Mathematics interesting and even help students to develop a life-long love for the subject. 
Teachers who are comfortable with self-paced learning can become tech-savvy and learn to use these applications and tools with the help of Youtube. But if you are looking for a live and interactive course to learn digital tools and applications for teaching, then upEducators offers courses designed for educators. The Google Certified Educators course, Microsoft Certified Educators Course or Coding Course for Educators can help teachers become tec-savvy and learn educational technology to teach not only Maths but all subjects using technology
Author: This article is written by Samiya Rashid for upEducators blog.