Most of us use Google Chrome daily and according to research, it is one of the most used web-browsers worldwide. Apart from having a clean interface, it offers a range of extensions which will guarantee a better online experience. Therefore choosing the right Google Chrome extensions is very important.
What are the benefits of using Chrome extensions?

Having Chrome extensions increases your efficiency, provides a benefit to content/curriculum, allows you to connect with other teachers,parents and students and it also enhances your workflow as an educator. 

 

How does it work?

Extensions work as small software programs which customize your browsing experience. An extension enables you to tailor and add more functionality to your web browser. Extensions add features and tools to your browser, including integrations with other apps you use.
Tech for Educators have picked out seven of the best Chrome extensions to help your online experience.
Sreencastify ( over 100M + downloads, 4.7/5 rating, released in 2013)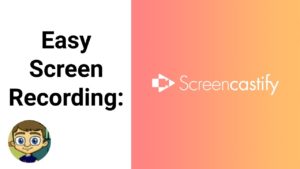 Screencastify is a Chrome browser extension that records your screen, face, voice, and more. With the help of this extension you can record whatever website, article, video is on your screen along with your own narration and explanation. When you start recording, you can use your mouse to write and highlight different portions of your screen. Once done, save your video to your Google Drive where you can share it with students and staff. This is especially handy for eLearning lessons or review lessons. 
PearDeck (1,000,000+ users, 4.4/5 rating, released in 2014)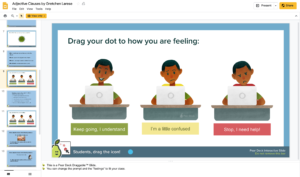 This is an interactive presentation tool which can be incorporated into your Google Slides.  Once installed, you can open a Google Slides presentation and use PearDeck to add questions to each slide. These can be multiple choice, short answers, or numbered questions. Students need to sign into the presentation which will then appear on their individual devices. As you progress through the presentation all the questions that you have inserted pop up after a specific slide and the students get a chance to answer the question. Once the whole presentation is completed, the teacher can save, share and export all the students' answers which can be used to grade them later on.
ToDoist (10M downloads, 4.6/5 rating, released in 2007)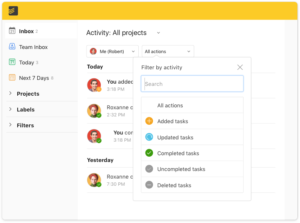 ToDoist is an extension that lets you create highly organized and visually appealing to-do lists across all your devices. Now you never have to worry about missing a deadline.  What's great about the Chrome extension is that, you can see your to-do list, or your colleague's shared lists, and add tasks to it without having to open a separate tab, app, or device.
Timify.me (10,000,000+ users, 4.5/5 rating)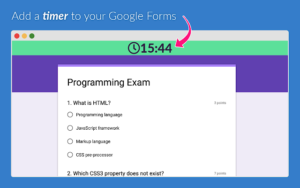 With everything going online you can now conduct assessments online too! Using the Timify.me Chrome extension, turn your Google Forms into an online assessment service by providing a timer, camera tracking, face detection, etc. Online assessments have never been more user friendly, convenient and affordable. 
Bitmoji (100M+ downloads, 4.6/5 rating, released in 2014)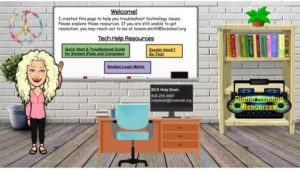 Having virtual class can get a bit boring for students. You can get creative by using the Bitmoji extension on Chrome.  Bitmoji is an app that you have to download on your phone, in order to add an avatar that looks like you. Personalise your avatar by changing the skin colour, hair, clothes, facial expressions all of which should look like you (the teacher). You can also add your Bitmoji avatar to your Google Docs, Classroom, Slides, Forms and much more. This gives your students the feeling that they are always connected to you even if it is on the screen.
Bitly (1M+ downloads, 4.3/5 rating, released in 2008)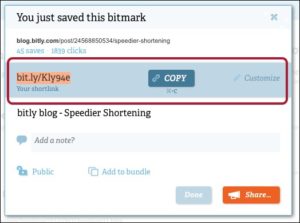 This Chrome extension is very useful for teachers who share links with their students. Bitly lets you shorten, measure, as well as optimize links, before sharing them from your browser in a couple of clicks. This can be done right from the current page without having to log in to your Bitly account, create the link, and copy/paste it. This is a super easy way to quickly save links of important online references you find when researching a particular topic. You can add Bitly right to your browser's toolbar. 
Pocket (10M+ downloads, 4.6/5 rating, released in 2007)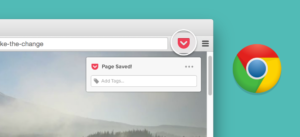 This extension allows you to save articles, videos, and websites that you want to revisit later. After installing Pocket, whenever you come to a video or website that interests you and you want to revisit it later, just click the extension in your Chrome browser, and Pocket will save it for you. It's that simple! When you log into Pocket, you can see all the websites, videos, and articles that you have saved. This is a wonderful resource for keeping track of items you want for future lessons or professional development. This is especially handy if you have to research a lot about a particular. 
These are just a few of the best extensions, there is a whole range of Chrome extensions out there which can ease your work and make it more efficient and creative. The key purpose of an extension is to extend the browser functionality so that the user could make full and comfortable use of it. You can even get certain extensions for your particular subject, so go ahead and start implementing the extensions into your daily use. 
Author: This article is written by Elrica Menezes for Tech for Educators blog. She is a Google Certified Educator and teaches at Jamnabai Narsee International School, Mumbai.