Remote learning is possible due to the availability of various video conferencing platforms. Such platforms enable teachers and students to connect and interact in a virtual space without any barriers.
Google Meet is one of the most popular platforms used by educators for conducting online or virtual classrooms. There are many features of Google Meet that make it the most-loved video-conferencing tool for teachers conducting virtual classrooms. From breakout rooms to using the spotlight, there are so many things that teachers can do with Google Meet.
Teachers love this tool for video-conferencing and upEducators thus asked hundreds of teachers trained by our expert trainers about the most useful features of Google Meet in the classroom. After talking to such experienced teachers, we have created a list of the best features of Google Meet in the classroom. Here are the best tips from teachers to use the different features of Google Meet.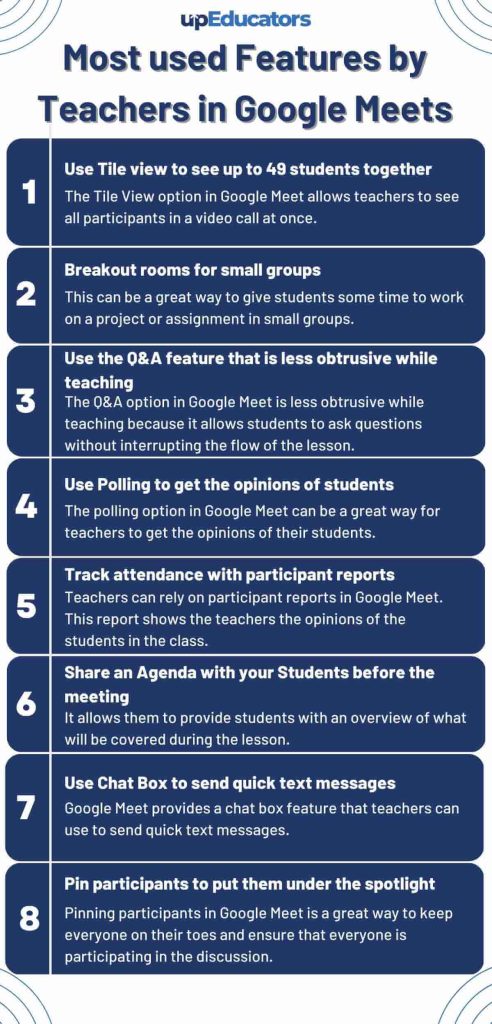 Tips to Use Google Meet
Use Tile view to see up to 49 students together
The Tile View option in Google Meet allows teachers to see all participants in a video call at once. This can be useful for teachers who want to keep an eye on all students during a call, or for those who want to see who is raising their hand to speak. To use the Tile View option, simply click the "Tile View" button in the bottom left corner of the Google Meet window.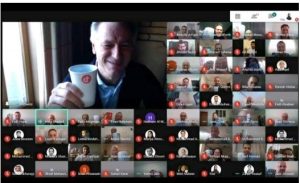 Breakout rooms for small groups
There are many ways that teachers can use the Breakout Rooms option in Google Meet. This can be a great way to give students some time to work on a project or assignment in small groups. It can also be a great way to facilitate discussions among students. Teachers can use the Breakout Rooms option to create small groups of students and then assign each group a task or question to discuss. This can be a great way to get students to interact with each other and to think critically about the material.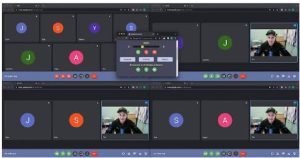 Use the Q&A feature that is less obtrusive while teaching
The Q&A option in Google Meet is less obtrusive while teaching because it allows students to ask questions without interrupting the flow of the lesson. This is beneficial for both the teacher and the students because it allows the teacher to keep teaching and the students to get the information they need. Additionally, the Q&A option allows students to ask anonymous questions, which can be helpful for shy students who might not otherwise speak up.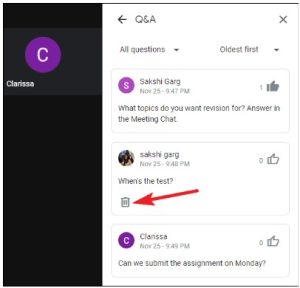 Use Polling to get the opinions of students
The polling option in Google Meet can be a great way for teachers to get the opinions of their students. By creating a poll, teachers can ask their students a question and then see how they respond. This can be a great way to get feedback from students on a particular topic or issue. Additionally, the polling option can be used to gauge student understanding of a concept or lesson. By asking a question and then seeing how the students respond, teachers can get a better idea of what needs to be clarified or reviewed.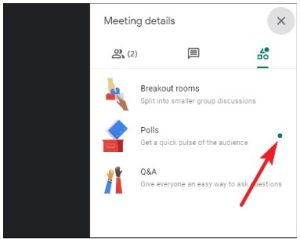 Track attendance with participant reports
Teachers have to take attendance for their classes to keep track of who is participating and who is not. To do this, they rely on the participant report in Google Meet. This report shows the teachers the opinions of the students in the class. This is a very useful tool for teachers, as it helps them to gauge the level of engagement in their class.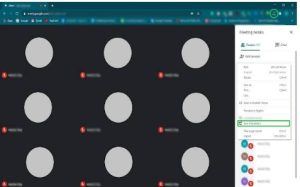 Use Chat Box to send quick text messages
Google Meet provides a chat box feature that teachers can use to send quick text messages. This is a great way for teachers to communicate with students without having to interrupt the lesson. It is also a great way for teachers to send reminders or announcements to students.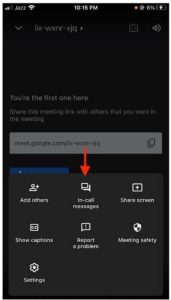 The record meeting option in Google Meet is beneficial for teachers in many ways. First, it allows teachers to easily record their lessons and share the recordings with their students. This is especially useful for students who may have missed a class or who need extra help understanding a concept. Additionally, recording meetings can help teachers to keep track of their student's progress and identify areas where additional instruction may be needed. Finally, recording meetings can also provide a valuable resource for professional development and evaluation.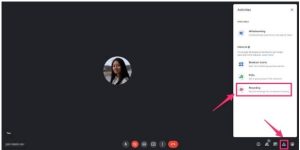 The turn-on captions option in Google Meet is beneficial for teachers in several ways. First, it ensures that all students can follow along with the lesson, regardless of whether they have audio access. This is especially important for students who are deaf or hard of hearing. Second, it provides a transcript of the lesson, which can be helpful for students who want to review the material later. Finally, it can help teachers identify students who are having difficulty understanding the lesson so that they can provide additional support.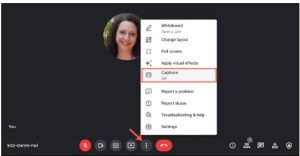 Pin participants to put them under the spotlight
Pinning participants in Google Meet is a great way to keep everyone on their toes and ensure that everyone is participating in the discussion. By pinning someone, you ensure that their video feed is always at the forefront, making it easier for everyone to see and hear them. This is especially beneficial for teachers, who can use this feature to keep an eye on their students and make sure they're paying attention. Additionally, pinning participants can also help to keep the discussion focused and on track, as everyone will be able to see who is speaking at all times.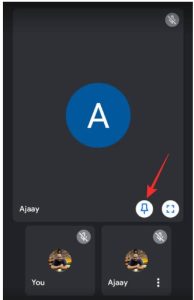 Share an Agenda with your Students before the meeting
Sharing an agenda before starting a class in Google Meet is beneficial for teachers as it allows them to provide students with an overview of what will be covered during the lesson. This helps to ensure that students can follow along and stay on track. Additionally, sharing an agenda can help to keep students engaged and focused during the class period.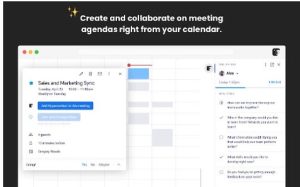 Make notes on shareable docs
There are several benefits to making notes in a shareable doc file during a Google Meet class. First, it allows the teacher to keep track of what was discussed during the class. This can help review the material later or for creating a record of the class for future reference. Secondly, it allows other members of the class to see the notes and follow along. This can be especially helpful for students who may have difficulty taking notes on their own. Finally, it allows the teacher to share the notes with the class after the meeting, which can be helpful for review or for those who were unable to attend the meeting.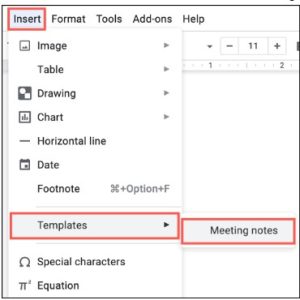 Tools like Google Meet are an essential part of the online learning environment. Teachers thus need to be well-versed in using such digital tools. Courses like Google Certified Educators and Microsoft Certified Educators help teachers to become tech-savvy and use technology in the classroom. Such courses can help teachers gain digital skills, become better at their profession and increase their income.
Author: This article is written by Samiya Rashid for upEducators blog.