Whether it is the after-effects of the colonial occupation or the dominance of the American entertainment industry, English is one of the most widely spoken languages in the world today. In 2021, there were more than 1.5 billion people, both native and ESL speakers globally.
English is a global language binding the world together and making it smaller. Business, literature, science or politics and entertainment industries use English as the leading language. English language teachers are thus in high demand globally.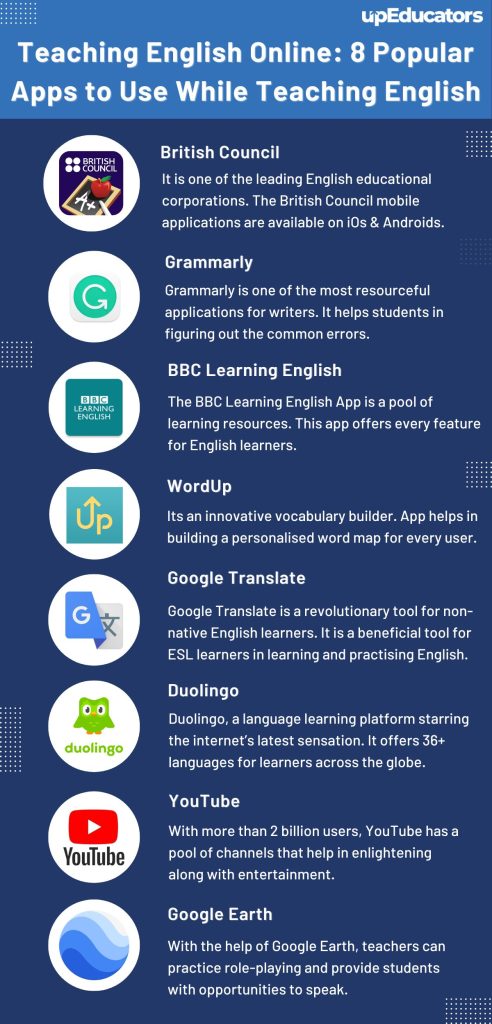 ESL teachers and other English language teachers have benefitted a lot from the use of applications and technologies. There are hundreds of English teaching apps that educators can use to enhance the language learning process. From listening apps, and ESL apps to even speaking apps, teachers are using a combination of some of these tools to improve the English language skills of students. 
Exposure to a wide pool of English learning apps can confuse educators. But teachers do not need to waste their time looking for the best apps for teaching English. upEducators – A google for Education Partner Company, has done the homework for you and with research, ratings, reviews and trials, found out the best English teaching apps that language teachers can use in the classroom. Here are some of the best and most resourceful apps for teaching and learning English.
1. British Council
British Council is one of the leading English educational corporations. From conducting English exams like IELTS  to providing learning resources, British Council has got it all. The British Council mobile applications are available on both iOs and Androids. 
The British Council applications excel as an English learning platform. There are multiple features available that can be used to enhance the English learning experience. For instance, learners can listen to LearnEnglish podcasts and improve their listening skills and vocabulary. Practising grammar is quite simple with the LearnEnglish Grammar feature on the British Council application. 
Teachers can also use other apps provided by the British Council like the LearnEnglish Videos, Johnny Grammar's Word Challenge, LearnEnglish Sounds Right, and LearnEnglish Kids: Playtime(6-11) to encourage learners and enhance their language skills.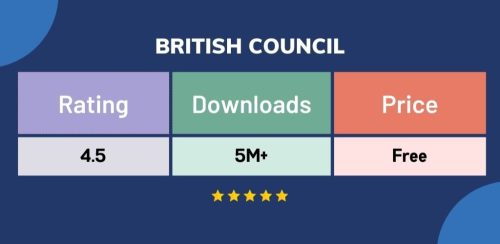 2. Grammarly
Grammarly is one of the most resourceful applications for writers. From editing to suggesting, Grammarly aids writers in avoiding grammatical errors along with polishing their writing skills. Ceratin students lack language skills. Not having a hold on English grammar makes writing-related tasks impossible. Grammar and syntax are the most difficult concepts for such learners. 
With the help of the Grammarly app, teachers can enhance the writing skills of students. Using Grammarly on digital documents and assignments helps students in figuring out the common errors they commit while writing. Long with this, Grammarly suggests the correct use of grammar and syntax which helps students in learning with practical examples. Using Grammarly in the classroom can help students learn English better.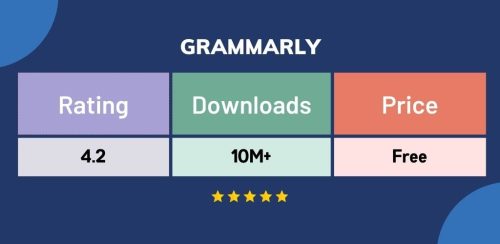 3. BBC Learning English
The BBC Learning English App is a pool of learning resources. Every English learner and educator must have this application installed on their devices. From studying grammar, and improving pronunciation to enhancing your listening skills, this app offers every feature for English learners. 
Learners get access to daily lessons like Everyday English, Learn English with the news, Business English, Grammar, Vocabulary and Pronunciation lessons. Some of the most popular English programmes offered on this platform are:
The English We Speak

English at Work

News-Review

Dramas

Stories for Children

English in a Minute

LingoHack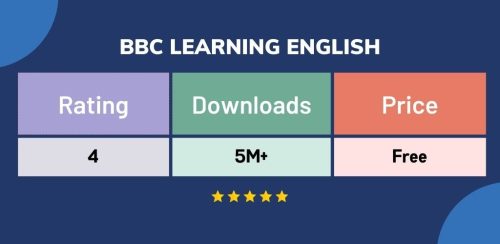 4. WordUp
Awarded the Best Digital Innovation Award in 2020 by the British Council and the Education App of the year 2019 by the UK App Awards, WordUp is an innovative vocabulary builder. The app helps in building a personalised word map for every user. 
The application helps in discovering the gaps of knowledge and then helps users in increasing their vocabulary, one word at a time. It scans every page that a reader reads and compares it with their personal Wordup knowledge map. 
The users can declare whether they know or do not know a specific word. Based on the user input, the interface provides the meaning of the words. Even if a user knows the word, they can look up the meaning with a simple click. This application can be fruitful for learners in vocabulary building.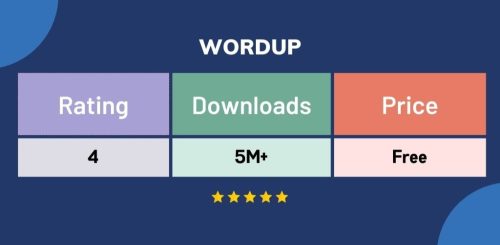 5. Google Translate
Google Translate is a revolutionary tool for non-native English learners. Surfers and learners can easily translate speech or text into different languages by simply copy-pasting or even image search. 
With Google translate, the language barriers between different communities and language speakers are getting blurred. A user can simply speak, type or even snap a picture to translate anything from a wide range of languages into another language of choice. 
Google translate is a beneficial tool for ESL learners in learning and practising English. For instance, a native Chinese learner can speak on the Google Translate platform and get the translation of his word in English with just a few clicks. Similarly, users from any corner of the world can use this platform to transform and learn any language easily.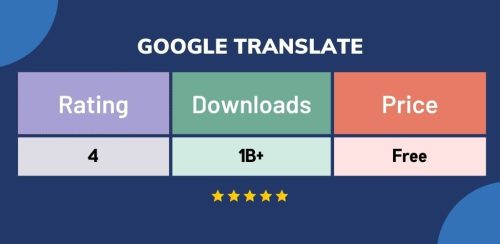 6. Duolingo
More than 2 billion people are learning different languages online. Duolingo, a language learning platform starring the internet's latest sensation, the green owl, is a popular app among language learners. 
The Duolingo platform offers 36+ languages for learners across the globe. The users need to select the language they want to practice. Then leave the rest to the Dualingo's mascot. The green owl notifies users every day with a new 10-15 minute lesson. 
Practising a language every day for 15 minutes can help users in grasping it quickly. Duolingo has truly tapped into this opportunity and more than 300 million users are now using Duolingo to learn different languages. English teachers can also encourage students to practice speaking English with Duolingo every day.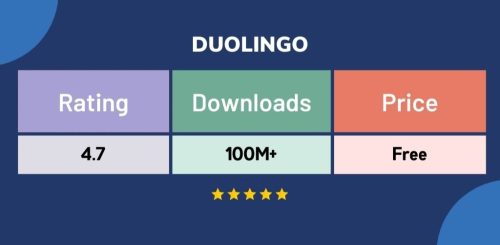 7. YouTube
YouTube, an entertainment platform has leveraged its utility and transformed into one of the most useful learning platforms globally. With more than 2 billion users, YouTube has a pool of channels that help in enlightening along with entertainment. 
When it comes to learning English, there are tens and hundreds of creators on Youtube who can help language learners.  Teachers can use Youtube as a resource for finding English lesson plans or share Youtube videos with students that can help them in learning English better. 
Some of the most useful and popular English learning channels on YouTube are: 
Speak English with Mr Duncan

BBC Learning English

EF Youtube Channel

British Council: Learn English Kids

Real English

Learn English with English Class 101.com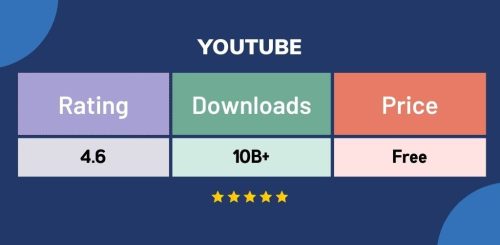 8. Google Earth
One must wonder how Google Earth made it to the list of the best English teaching and learning apps. The use of Google Earth is not limited to finding places. It can be integrated with any subject for enhancing the learning experience of the students. 
There are many ways in which Google Earth can be used in teaching English to learners. Language learning requires practice. Without an ample amount of opportunities to speak, it is difficult to grasp any language. With the help of Google Earth, teachers can practice role-playing and provide students with opportunities to speak.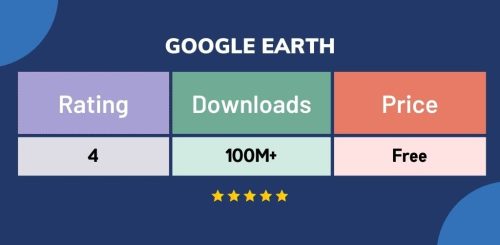 For instance, teachers can plan a virtual tour of different unexplored cities. Each student can get a chance to become a tour guide for a new city.  The student playing the tour guide can use Google Earth and Google Augmented Reality tools to plan a guided tour. The tour guides can either write a script or perform impromptu for this virtual trip. This will provide the students with an opportunity to write, speak and learn English with practice.
Mobile applications and digital learning technologies have made the world smaller. Now learners and users from any corner of the world can learn with a global reach from the comforts of their homes. English language learners and teachers can fully exploit and tap into these technologies for education to make English learning more engaging and interactive. 
You can learn about the applications and devices from Youtube but if you are looking for a structured and formal training course then you can also opt for Google Certified Educator Certification training offered by upEducators. The training course helps educators in upskilling and become tech-savvy educators of the 21st century.
Author: This article is written by Samiya Rashid for upEducators blog.