The Pandemic acted as a catalyst for the education sector. Before the pandemic hit us, learning online was restricted to remote learning programs or correspondence courses. But in the last couple of years, the education sector has witnessed a drastic change. For instance, the monthly search volume of the keyword "apps for classroom" increased up to 27100 in the last few years. While the keyword "apps in the classroom"  search had a search volume of 18000. 
The use of Technology in Education has increased in every sphere of Education and Training which is not limited to Schools. Educational apps and tools are used for daily activities like grading, assessments, lesson delivery, admin functions and to increase student engagement. 
To help educators to use technology, many tools or digital apps have been launched in the last couple of years. These apps are from giant companies in technology like Google and Microsoft, as well as new Ed-tech companies.  
To help Educators in selecting the most appropriate and most popular apps as per the usage, upEducators –  A Google for Education Partner Company – has prepared a list of the most popular Apps or Tools which can be used by Educators.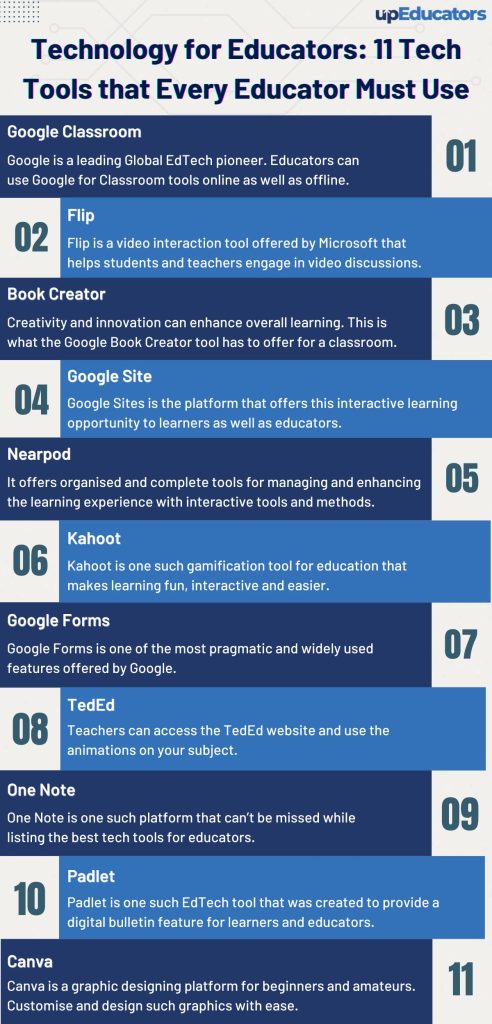 upEducators has trained and upskilled thousands of educators. We have experimented with and researched various educational tools and applications with different functionalities. After constant experimentation and usage and based on the feedback of over 1000 educators, the educational technology experts at upEducators have found a few tools necessary for digital as well as blended learning environments. Moreover, these tools are relevant for everyone who is in the education and training business. Here are some of the best tech tools that every educator must use.
Note: Most of the apps below are free for every educator.
1. Google Classroom
Google is a leading global EdTech pioneer. With the launch of Google Classroom in 2014, Google provided a one-stop digital solution for all classroom needs. Educators can use Google for Classroom tools for managing, measuring and enhancing the learning experience of students online as well as offline. 
Teachers and students can easily collaborate using Google Classroom. Flexible learning from anywhere is possible due to the various features offered by Google Classroom. Here are some of the best features offered by Google Classroom:
Ease of accessibility from any kind of device i.e. computer/ tablet/ smartphones.

Easy to communicate and share information and resources with students.

Digitally organize, distribute, and collect assignments and course materials

Easily able to differentiate instruction, resources and assignments for learners.

Give students timely feedback on their assignments.

Ease of analysing data from assessments to ensure students are understanding learning objectives.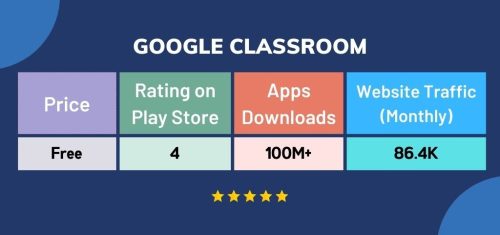 2. Flip
Introverted and underconfident students are often apprehensive about participating in classroom discussions. But what if these students are given a platform with no pressure of live classroom discussions and responding impromptu? 
Flip (formerly known as Flipgrid) is a video interaction tool offered by Microsoft that helps students and teachers engage in video discussions. For instance, a teacher can post a video discussion with some text. Students can respond to these video recordings using texts, videos, emojis or even stickers. Such a tool can help in making a class more interactive and even encourage introverts to participate in discussions.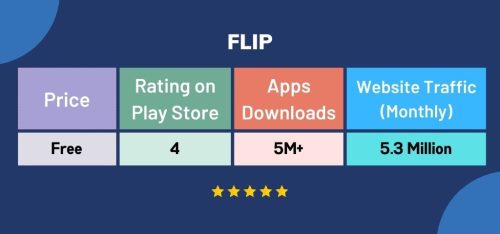 3. Book Creator
Students tend to learn better when interactive methods are used in the learning process. Creativity and innovation can enhance overall learning. This is what the Google Book Creator tool has to offer for a classroom. 
Students can create books on any topic of their interest. Or teachers can assign different topics from a lesson to each student and they can write the information in the form of a book. In addition to this, students can even publish this book to a wide audience or readers on the internet. This is a must-have tool for educators who are looking for interactive learning strategies.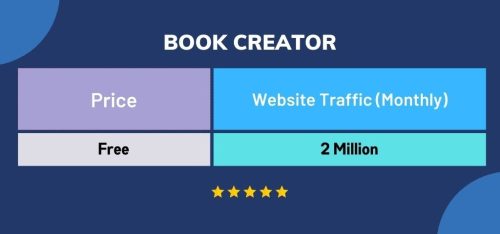 4. Google Site
Websites are a great way to organise information relating to a particular topic. For instance, a dietitian who wants to share his pool of knowledge on nutrition can create a website and post blogs on this platform.,
But have you ever thought if teachers and learners can make free sites and use them to share information about a topic of their interest or the next lesson? Google Sites is the platform that offers this interactive learning opportunity to learners as well as educators. 
Teachers can make Google Sites for a lesson or students can design a Google Site for enhancing their learning or showing their understanding of a topic. In addition to this, schools and educational institutes can use the free Google Sites to spread awareness, better collaboration and enhance learning.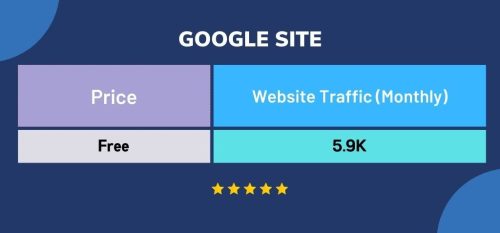 5. Nearpod
In a world of mismanagement classrooms, Nearpod offers organised and complete tools for managing and enhancing the learning experience with interactive tools and methods. Nearpod is a must-have tech tool for teachers. From creating interactive presentations, assessments, and gamification via quizzes to real-time learning insights, Nearpod has got it all. Teachers can integrate Nearpod with the existing lessons or create new lessons from scratch. Nearpod offers features like creating 3D models, simulations and Field Virtual Reality. These features can be incorporated into the lessons and used for effective teaching.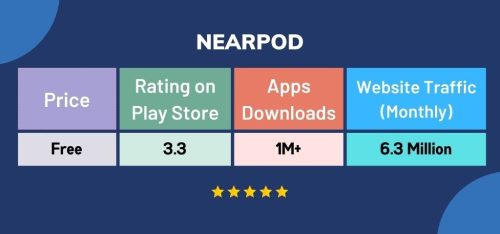 6. Kahoot
Gamification is the way forward in education. Learners, both young and old tend to learn better with interactive activities like gaming and quizzes. And Kahoot is one such gamification tool for education that makes learning fun, interactive and easier. 
Teachers can use the Kahoot platform to develop any kind of game and quizzes for learning from scratch. Not only this, but teachers can use the already created and available games on Kahoot in their classrooms. The platform with great accessibility makes learning with gamification a cakewalk even for educators with no technical background.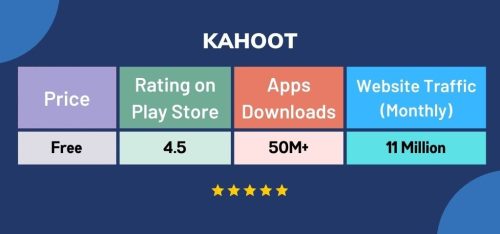 7. Google Forms
Google Forms is one of the most pragmatic and widely used features offered by Google. But how can teachers make use of this highly effective tool? Google Forms is used to create quizzes, surveys and questionnaires. 
Teachers can make use of this free Google tools in multiple ways. Educators can use Google Forms to create feedback forms and assessment forms. It also opens up wide possibilities for collaboration with colleagues and students. Here are some of the ways in which Google Forms can be used by teachers.
Daily check-ins on students.

Create auto-graded quizzes

Use rubrics for better grading and assessment.

Brainstorming and reflecting exercises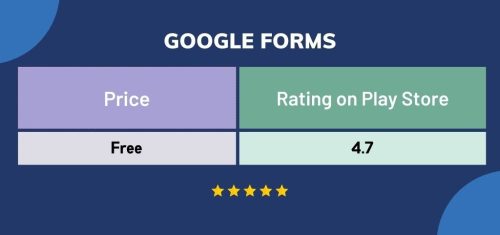 8. TedEd
If you have ever stumbled upon the Youtube Channel by TedEd, then you must be aware of why we have listed the platform in the list of the best tech tool for educators. The detailed and intriguing animations along with the exclusive information on a wide range of topics are a colossal pool of resources for both learners and educators. 
Teachers can access the TedEd website and use the animations on your subject. Integrate these animations into your teaching material. Add your customised texts, questions and discussion topics using these animations. 
Teachers can also help students in creating TED-style talks on a topic using the TedEd platform tools and templates. The Student Talks program offers students the to learn and present their ideas in the form of a TED-talk video. 
Educators can even join the TED masterclass program for teachers. Here, teachers can engage in professional development remotely and create TED-style talks for learners around the world.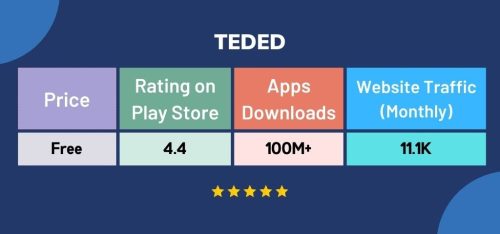 9. One Note
Microsoft is another pioneer in providing EdTech tools. The tech giant has introduced various education tools that have enabled smooth learning both online and offline. OneNote is one such platform that can't be missed while listing the best tech tools for educators. 
Scribbling ideas, lesson plans and other important information on sticky notes, on the last pages of notebooks is a common habit. But what happens with those notes? Hey either get misplaced or we forget about them completely.
With OneNote, teachers can make organised notes which are quite easy to access. OneNote offers users features like using a digital screen in the form of pen and paper or typing or handwriting your notes. Users can even add pictures and clips from the internet and make the note-making process more detailed and engaging. 
But the best part about OneNote is the ability to collaborate with anyone. Share your notes with anyone on the internet and collaborate seamlessly.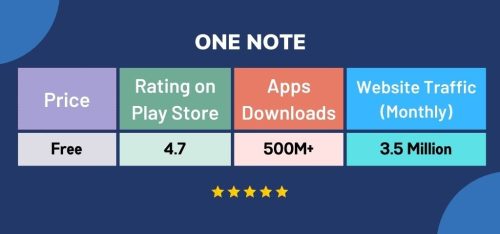 10. Padlet
Bulletin boards are one of the essential tools found in physical classrooms. From displaying exceptional assignments created by students to putting the class schedule, bulletin boards enhance the classroom. 
But what if teachers can create such bulletin boards digitally? Padlet is one such EdTech tool that was created to provide a digital bulletin feature for learners and educators. With Padlet, teachers can organise, display, share and upload important documents and content virtually on bulletin boards. It is an effective tool for enhancing classroom collaboration and scheduling.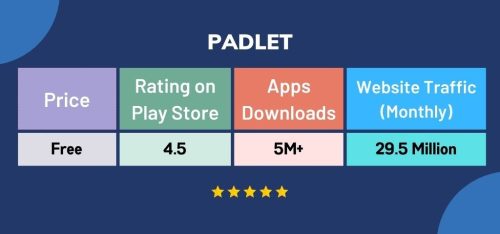 11. Canva
Graphics are an important part of learning as they make learning more interesting. But not every individual can learn graphic design from scratch. This is where Canva comes into play. It is a graphic designing platform for beginners and amateurs. 
With thousands of free templates created by professional designers, teachers integrate Canva into their lessons. Make presentations, posters and even infographics like professionals by using the free templates offered by Canva. Customise and design such graphics with ease and apply them to your lessons, videos or other teaching resources.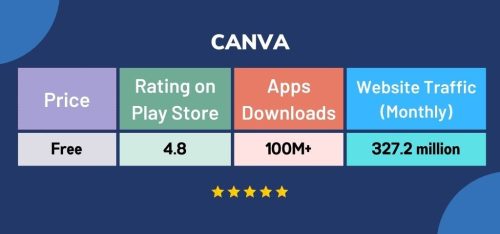 There is a vast pool of education tech tools for teachers and learners. These are just the tip of the iceberg as educators can find hundreds and thousands of tech tools for different functionalities and utilities. Use a combination of these tools or find suitable tools according to your needs. But educationists and educators can't overlook the importance and usage of tech tools in the present time and age. 
Teachers can learn to use these tools and applications from Youtube tutorials. But if you are looking for a structured, formal and interactive course to train you in using educational technology, then the courses offered by upEducators are for you. upEducators offers courses like Google Certified Educators, Microsoft Certified Educators and eleven Coding for Educators courses for teachers.
Author: This article is written by Samiya Rashid for upEducators blog.